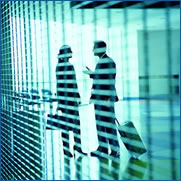 There are now many, many people in the UK who are often treated differently by mortgage lenders to those who are in permanent employment. We do not understand why some lenders are so negative to the self employed. After all an employed person can still lose their job!
If you are self-employed and have three years up to date accounts showing healthy profits you usually won't have a problem getting a mortgage. However, if, for example, you have only been trading 12 months you may not find it so easy.
If you are on a short-term contract of employment, or have your own company and pay yourself most of your income in dividends you may also find it difficult to find a sympathetic lender.
We have been arranging self employed mortgages for many. We are fully aware of the difficulties self employed clients face. These could be -
| | |
| --- | --- |
| 1. | You have only been self employed for a year. |
| 2. | Your last three years average self employed income is low due to one bad year. |
| 3. | Your last three years average self employed income is low as you made small profits in your early years. |
| 4. | Your accountant has used legitimate tax avoidance methods to minimise your self employed income which means you cannot borrow enough. |
| 5. | As you are self employed, you have been busy running your business and have got behind in preparing your accounts. |
| 6. | You are self employed and have income from a number of sources. |
| 7. | You have income from sources which most banks will not take into account - eg property rentals and other investments. |
Self certified mortgages enfranchise those who can't prove their income in the traditional way through PAYE pay slips or three years accounts. The beauty of a self-certified mortgage is that you can state your income without having to provide your lender with conventional forms of evidence. The lender will normally take your declaration on trust and not check it.
That said, you should never overstate your income, as you may well get into difficulties if you take on more debt than you can afford. It is also our understanding that it is an offence to exaggerate your income.
Verification of income varies from lender to lender. Most will check where you live via the electoral role and consult Credit Reference Agencies. Lenders may also take into account your overall financial circumstances, such as the number of children, credit card borrowing and other debts such as unsecured loans.
Some will ask your accountant to verify that you are able to meet the payments without asking for proof of income. Other will ask for permission to check with the Inland Revenue that you have the level of income you have claimed.
There are some lenders who offer what we consider to be true self-certified mortgages. These offer self certified mortgages without any proof of income.
There was a time when a self certified mortgage would have a slightly higher rate than for a standard mortgage. Recently there has been so much competition in this market that the rates on offer are more and more competitive.
If you want to borrow up to 90% of the property value there are only a few lenders that will consider helping. There are many more lenders willing to help if you want to borrow up to 85%. If you can afford to borrow less than 75% of the value of the property for a house purchase or a reportage than still more lenders will help. Interest rates here can be very attractive. 'Typical overall cost for comparison 7.6% APR. The actual rate available will depend upon your circumstances. Ask for a personalised illustration'.
But how do you find the right deal for you. There are a large range of self-certified mortgage lenders on the market. We believe all clients have a unique set of circumstances. If you contact us, we can look at your circumstances in confidence. We have powerful mortgage software which is updated daily over the Internet. This means we have access to up to the minute information on the whole of the mortgage market. Using this we can scour the market for you and identify the most suitable deals that meet your particular needs.
We will steer you through the minefields of a lenders redemption penalties, and higher lending charges - should these be applicable to you. We are also happy to talk you through the main repayment methods.
Our service is not redistricted to our local area. We have clients all over Great Britain. We are able to help wherever you are in the UK. If you would like to discuss you circumstances in confidence, please do not hesitate to get in touch on City Investments 01244 317788