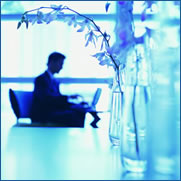 Nobody wants to leave his or her dependents destitute, so if you are taking out a mortgage, you really ought to consider - at the very least - taking out some life assurance to cover the mortgage.
It is possible to provide protection with ether a decreasing term assurance plan, where the level of cover reduces broadly in line with your reducing debt, a level term plan where the cover remains at the level you took it out at or a whole of life policy which runs for as long as you want and may provide some money when you cash in.
Term assurance is usually bought to cover the mortgage term only and nowadays is extremely competitive. This means you can obtain high levels of cover for relatively low premiums, although remember there is no residual value when the policy ends.
Level term assurance offers a guaranteed lump sum in the event of death during the policy. Decreasing term is a popular option that is sold with repayment mortgages and is usually a cheaper option than level term assurance.
It is also possible to take a plan with cover against a critical illness. This aims to pay out a lump sum on the diagnosis of a serious illness such as a heart attack or a cancer. Whist these plans can be expensive they can offer useful peace of mind. The market can be complicated with some companies offering a narrow range of illnesses and some offering a much wider range not necessarily at a higher monthly cost.
Get in touch with us if you're concerned that you're not providing enough protection for your dependents. We believe all clients have a unique set of circumstances. As independent financial advisers we conduct a review of your situation and help you identify the cover that best suits your circumstances.
Our service is not redistricted to our local area. We have clients all over Great Britain. We are able to help wherever you are in the UK. If you would like to discuss you circumstances in confidence, please do not hesitate to get in touch on City Investments 01244 317788