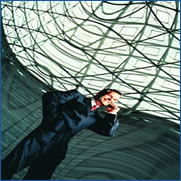 With house prices so high first time buyers and even second time buyers can have difficulties buying their next home.
We have much experience in providing mortgages to professionals and graduates. Several mortgage lenders recognise that qualified applicants have a greater potential to increase their future earnings. As a result some lenders will offer higher amounts to graduates.
Some lenders also recognise that professionals such as doctors, solicitors, accountants and vets are often protected against recessions by the nature of their work. As the threat of redundancy does not often affect people in these occupations some lenders recognise this and are willing to lend higher amounts.
By using a specialist professional or graduate scheme, you may be able to borrow more than standard applicants. If you have recently qualified you may also have little or no deposit to purchase your new home. This needn't be a problem as schemes are available that allow you to borrow 100% of the purchase price, or sometimes more.
But how do you find the right deal for you. There are different lenders in graduate and professional mortgage market. We believe all clients have a unique set of circumstances. If you contact us, we can look at your circumstances in confidence. We have powerful mortgage software which is updated daily over the Internet. This means we have access to up to the minute information on the whole of the mortgage market. Using this we can scour the market for you and identify the most suitable deals that meet your particular needs.
We will steer you through the minefields of a lenders redemption penalties, and higher lending charges - should these be applicable to you. We are also happy to talk you through the main repayment methods
Our service is not redistricted to our local area. We have clients all over Great Britain. We are able to help wherever you are in the UK. If you would like to discuss you circumstances in confidence, please do not hesitate to get in touch on City Investments 01244 317788